Care Home Manager, North Berwick
Private: Head Office
From £ ph, £51,972 plus full bonus and benefits package (pay award pending Apr'21) (£1,500 joining bonus) pa
Click below for job description and company benefits.
Apply Now
Care Home Manager Job Description                     
Care Home Manager, North Berwick 
An exciting opportunity has arisen for an exceptional individual, to join us as Manager. You will lead a team of over 80 staff with full support from a supernumerary Deputy Manager.  Fidra House is a 60 bedded care home in the picturesque town of North Berwick, just 30 minutes from Edinburgh and is an established, well-known care home, at the heart of the Community.
We care, the way you care
Since 1985, Randolph Hill have had an enviable reputation for quality care provision for elderly people. Compassion, warmth and kindness are our top priorities. We are large enough to be able to provide great support with comprehensive training, whilst small enough to avoid becoming overly bureaucratic and make decisions to fit every circumstance. With 6 high performing nursing homes across our Group, our homes are extremely well run, attaining positive grades with the Care Inspectorate. Each home's philosophy is to provide competent, skilled and empathetic individual care.
Benefits 
Highly competitive salary, plus joining bonus of £1500
Fantastic company bonus scheme – recognition and reward for outstanding performance
A strong ethos of work / life balance
Highly skilled Senior Team and Head Office support
30 days holiday increasing with length of service
Competitive pension
Private medical healthcare
Relocation package available if applicable
A strong, stable nursing home with positive Care Inspectorate grades (4 – Good)
Work for an organisation with a strong reputation for delivery of quality care provision
Great level of autonomy to run the home but with full support from various teams
The Role  
We are looking for someone who is committed to building strong relationships in the community and overseeing the operational management of the care home. Our residents at Fidra House say;
"We would like someone who is kind, caring and helpful with the right attitude and a real desire for the role"
The company is committed to future expansion. Each unit operates on a professional business basis, maintaining budgeted profit margins, with support from our Directors to;
Operate an economically viable home to the highest standards within company budgets
Project a professional approach to resident care, setting high standards in all areas of work
Maintain a safe, healthy, happy environment for residents abiding by the NMC code of professional conduct
Involve residents whenever possible to guide improvements, promoting person centred care
Key Requirements
Registered Nurse (current PIN number with NMC)
Post registration qualification at level 4 (or UK equivalent)
Deputising/Management experience within the Care Home environment
Clear and concise communicator with excellent listening skills
Extensive management experience within 'Care of the Elderly' and an in-depth understanding of dementia
An individual who can maintain a positive attitude at all times
Knowledge of employment law, the private sector, and care home legislation
Description of Duties
Achieve four weekly budgets and being responsible for overall budget, closely monitoring all areas of expenditure
Complete Head Office reports timeously and accurately
Maintain reputation of home at a high level within community and home full
Use company documentation to audit home and use results to improve service
Set goals and targets and assess regularly
Keep regular contact with immediate supervisors and relay any problems or indiscretions
Report any complaints immediately to Directors and relevant statutory agencies
Keep up to date with new policies or regulations and inform staff, ensuring compliance with all company policies
Responsible for implementing and assessing staff induction and on-going training
Liaising with the SCSWIS, social services, GPs, etc., to gain their co-operation and enhance the Home's reputation
Communicate changes in policies, practices and legislation to staff and review their understanding
Keep written records accurately and ensure confidentiality is upheld
Communicate up as well as down the line, to minimise the possibility of misunderstanding
Motivate and encourage staff in their performance. Where the performance is not satisfactory, identify development needs by counselling or disciplinary measures where necessary
Seek advice where necessary on employment law and operational issues
Ensuring staff numbers are at acceptable levels (with support from Recruitment Manager) appointing suitable staff, motivating and training of staff team
Identifying and implementing methods of improvement in all areas and change based on feedback and suggestions from residents, relatives and staff
Achieving and maintaining highest possible occupancy
Maintaining positive working relationships with relevant personnel
To apply please contact Owen Edwards, Recruitment Manager with full CV to owene@randolphhill.com or contact him directly on 07786 651500 for further details. All enquiries will be treated with the strictest of confidence.
Location
Situated in the scenic coastal town of North Berwick, Fidra House nestles within the community and has strong relationships with people and organisations in the surrounding areas and is also set in beautifully maintained private and secure gardens.
Fidra House in North Berwick is a modern, purposely designed building with high quality furnishings throughout.
Apply Now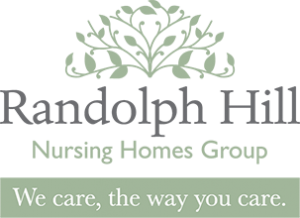 2nd Floor, 6 Redheughs Rigg, Edinburgh
01315230440
Care Home Manager, North Berwick
Private: Head Office
From £ ph, £51,972 plus full bonus and benefits package (pay award pending Apr'21) (£1,500 joining bonus) pa
Click below for job description and company benefits.