The Team
Our experienced and dedicated staff at Blenham House provide the highest standards of person-centred care and support to all of our residents.
Our Manager
Blenham House is run by Mandy Rogers who was appointed as Manager in 2007. Mandy is now one of our senior managers and she is aided by an experienced Deputy Manager and team of registered nurses, carers and support staff.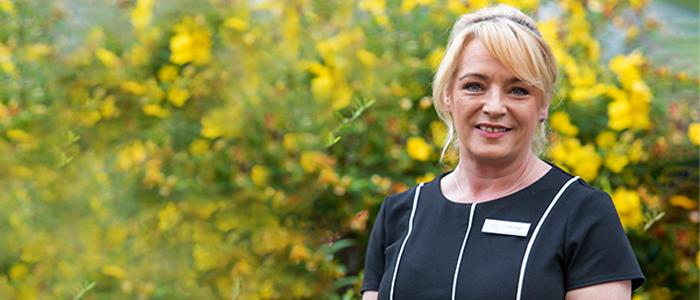 Our Team
As a nursing home, Blenham House has a high level of qualified nurses on duty 24 hours a day; providing peace of mind for residents and their families. Our care staff are equally committed and, as a team, form a professional, compassionate unit with the ability to make life fulfilling and full of fun.
Blenham House also employs managerial, administrative, domestic, kitchen and ancillary staff. Mandy leads a strong professional team where every member of staff knows the name of each resident. We treat our residents with affection, compassion and, above all, respect.
Blenham House is also supported by our Head Office Team.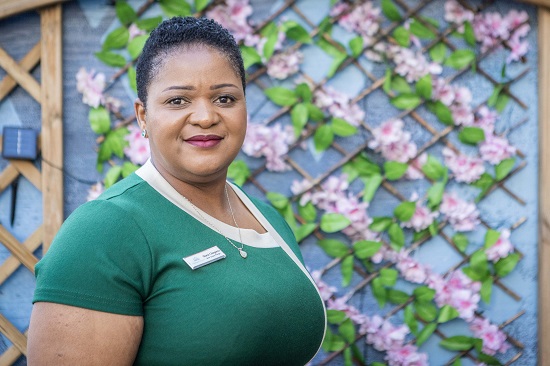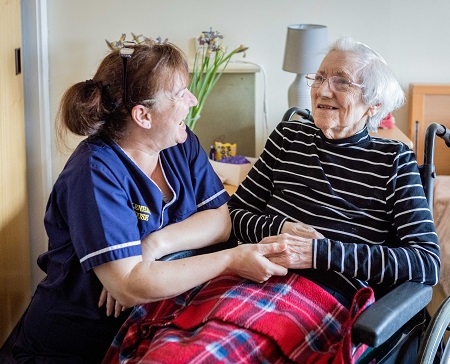 Expertise and Continuity
Blenham House meets National Care Standards, see our inspection report and this is mainly due to the outstanding performance of our staff. We have a loyal staff team at Blenham House which provides essential continuity of care and contributes to the warm and friendly atmosphere. A named nurse and key worker is assigned to each resident in order to ensure that individuals feel cared for;  a single point of contact is helpful for families to discuss aspects of care or to know how their relative is faring.

All About Blenham House
Our brochures have all you need to know before arranging a visit at one of our homes. You can download it to read in your own time and share with other family members.
Learn more
What Our Residents and Their Families Say
I have to thank all at Blenham House for the love, care and attention given to mum. Fun and laughter were always the order of the day.

Claire, Daughter of Resident, Blenham House

My sister and I would like to express our deep gratitude to you all for the love and care you showed to our cousin.

Over the many years she was in care, you were indeed her family and we thank you for all the kindness and attention. Thanks, too, to the many members of staff who attended her funeral and the most beautiful floral tribute.

June, Cousin of Resident, Blenham House

I wanted to thank you and your extended team for the wonderful care my Great Aunt Di received. Yesterday was the fifth anniversary of her taking up residence. I have been delighted with the care she has received over this time as there have been many dark days.

You very kindly supplied extra carers in recent months, which supported her physically and emotionally to allow her to recover and hit yet another milestone. She was frail five years ago and I am thrilled that with the support of the staff she has enjoyed this warm and nurturing environment for these, her later years.

Katrina, Great Niece of Resident, Blenham House

All the family are so pleased with the care mum is receiving at Blenham House, all the staff are very friendly. Always something going on e.g. singing, bus trip etc. Blenham House itself is so light and airy with numerous lounges to use when visiting. Very well run.

Ann, Daughter of Resident, Blenham House