Nutrition
Our excellent in-house chef and kitchen team offer nutritionally-balanced, freshly prepared meals and are responsible for providing appetising meals tailored for our residents.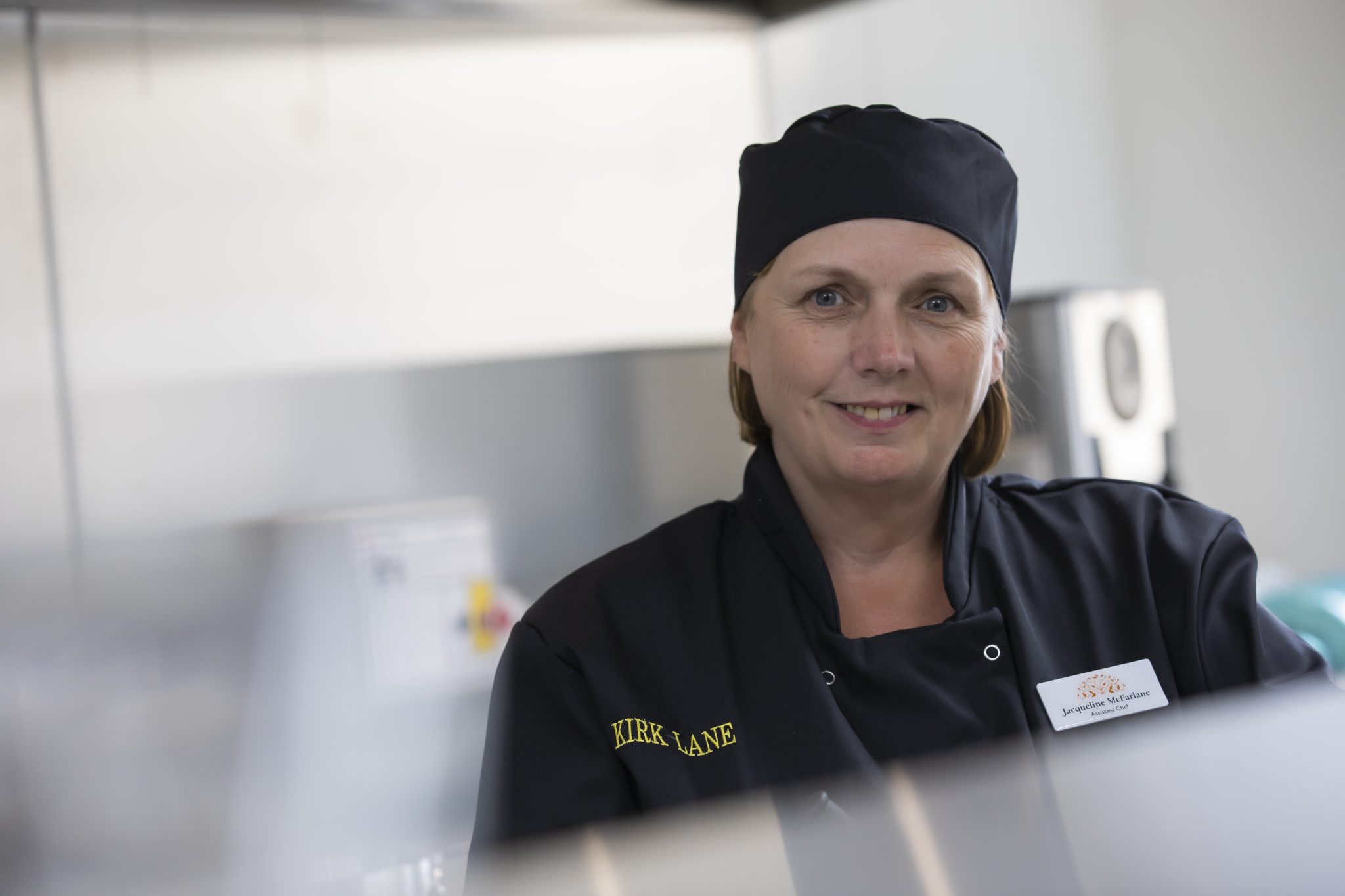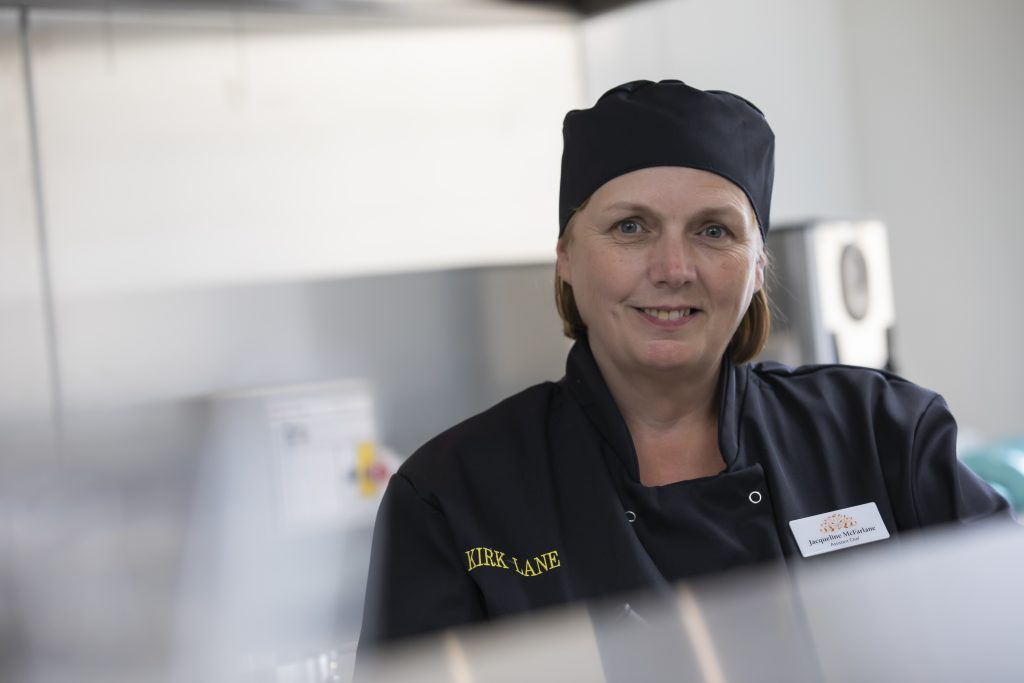 Dining
We have a dining room and pantry in each of our six suites and residents can choose where to eat. Although some may prefer the privacy of their own room, we believe that nutrition is more than just about the food and therefore encourage residents to socialise and to enjoy eating together in the dining room.
Weight Management
Making food interesting, nutritious and tempting is important as we may tend to eat less as we get older. Maintaining a healthy diet is an area of focus for our team especially for those who need to put on some weight after a spell of being unwell.
Varied Menu
The varied menu includes hot and cold meals, vegetarian options and popular puddings. The menu changes on a four-weekly cycle so we try to accommodate different diets, likes and dislikes.
We have a choice of two hot meals at our lunch and dinner sittings. However, if residents are looking for a lighter bite, there is always the option to have a smaller snack from our smaller plate or snack menu.
We would like to make a cake when a resident is celebrating a birthday, and can also link meals to special events in the calendar such as Christmas or St Andrew's Day.

All About Kirk Lane
​Our brochures have all you need to know before arranging a visit at one of our homes. You can download it to read in your own time and share with other family members.
Learn more
What our residents and their families say
The spacious luxurious accommodation with its beautiful and secure landscape gardens were just perfect.

Donald, Son of Resident, Kirk Lane

What a feeling to know that Mum stays in a place that is so well organised with a great atmosphere and many, many caring people.

Elaine, Daughter of Resident, Kirk Lane

The staff are extremely caring and so friendly and I know Mum is in very safe hands and is very well looked after. Little touches make all the difference.

Gill, Daughter of Resident, Kirk Lane

Gran is  fully accommodated for, and everything from her personal needs to her health and wellbeing is looked after. The chef even makes food to order for the residents which is fabulous for people such as my gran who are quite specific about the food they eat and how things are cooked.

Granddaughter of Resident, Kirk Lane

Uncle is always well dressed in matching outfits and clothes are very well laundered.

Niece of Resident, Kirk Lane