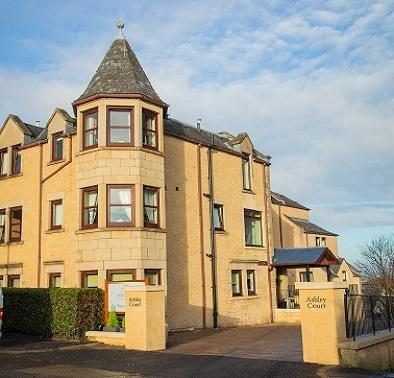 Accommodation
Click to view the standard ensuite room currently available
We have 50 single bedrooms, all with ensuite facilities. Each bedroom has a TV, telephone access and a nurse call system, for prompt assistance.
Recent refurbishments has meant that Ashley Court now offers a range of room sizes from standard, premium and deluxe all complete with either ensuites or wet floor facilities. Some of our newly refurbished rooms have a number of enhanced finishes including Porcelanosa ceramic ensuite tiling, Farrow & Ball paint and premium electrical brands.
The bedrooms are arranged over three floors and each floor has a pantry, kitchen, lounge and other pleasant places to sit and socialise. On the ground floor our communal Rose Lounge is at the centre of Ashley Court life, with many of our activities taking place here as well as in the sunny conservatory.
Our garden is also a popular place to sit with a cup of tea, or for activities, weather permitting.
Facilities
At Ashley Court we enjoy being part of the local community in a building designed to blend into the lovely Morningside neighbourhood. Accessibility, light, fresh decor and outdoor space set us apart from many other nursing homes.
Small Group Living
Our accommodation comprises 50 single bedrooms, and three luxury suites, with residents choosing which lounge and dining room they want to spend time in. This makes for a warm and homely atmosphere where residents can form friendships and meet regularly.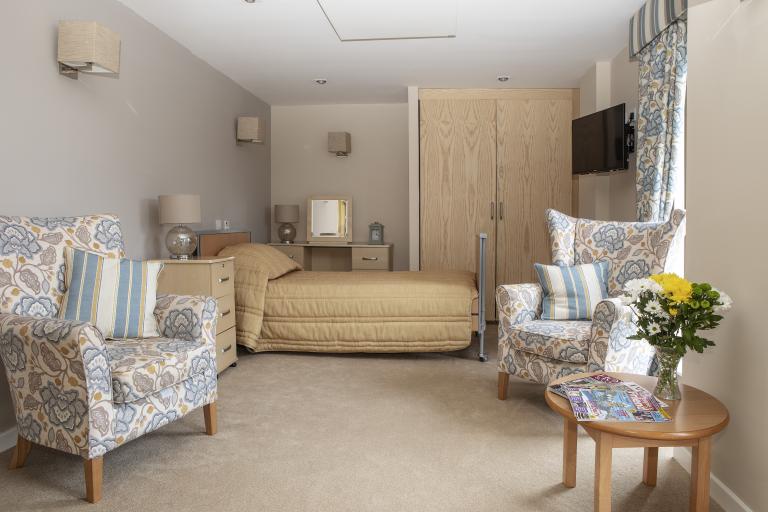 Home From Home
Rooms can be personalised by the resident with their choice of wall colours and soft furnishings, and we encourage personal mementos and furniture, if space allows. As long as the layout gives us space to nurse in, we'll do our best to make rooms as homely and familiar as possible. Each bedroom has ensuite facilities. There is also a nurse call, TV (including Sky) and a telephone and Internet point in every bedroom, with WiFi available throughout the home.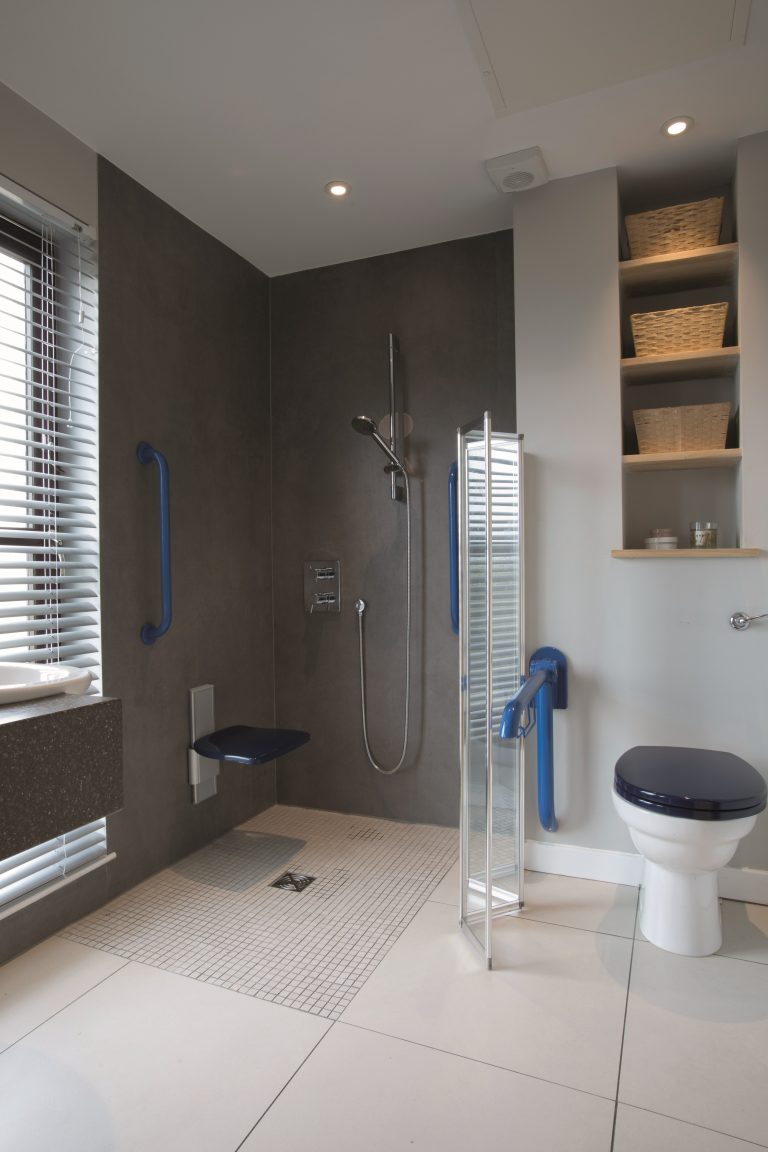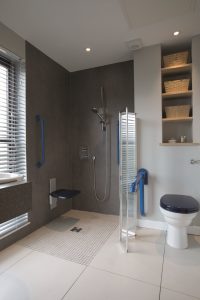 Communal Areas
Residents have access to comfortable lounges and public areas. The lounges have Sky TV including the sports and movies channels, perfect for those chilly winter days.
Our lounges can also double up as Ashley Court's own in-house cinema! We have a drop down cinema screen for movie nights and special sporting events, which is a hit with all of our residents!
All levels of the home are wheelchair friendly and accessible from two spacious lifts.
Our home has a beautiful garden with level stretches where residents can take a stroll. The spacious patio is the perfect place to simply sit and soak up the sun while enjoying a morning coffee.
 
Laundry
We understand that maintaining a sense of privacy and dignity is fundamental to enjoying life at Ashley Court. That's why we take something as simple as laundry so seriously: fresh towels are supplied after each use and we label all clothes and make sure they are returned clean and pressed.
Keeping Up Appearances
We have a hair salon in the home and regular visits by a hairdresser. We believe that looking your best is important, even more so for older people.
Friends Welcome
Friends and relatives are encouraged to visit as often as possible, and to make visitors welcome there are small kitchens so you can make your own tea and coffee. Staff are always on hand to assist when needed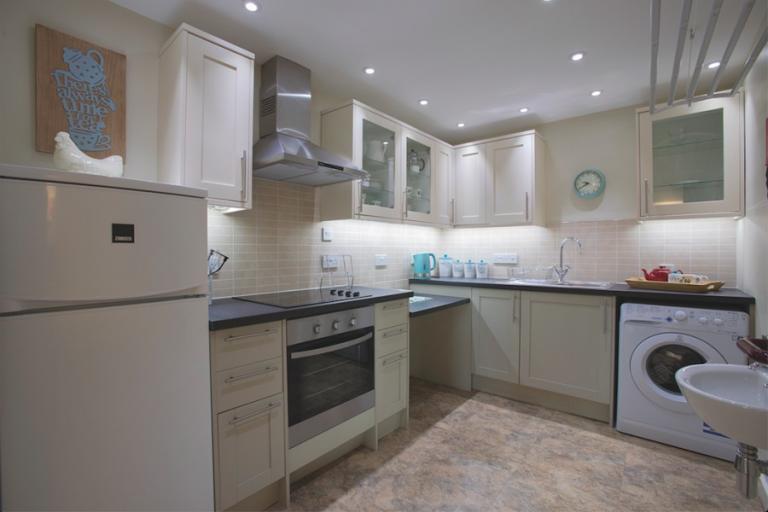 All About Ashley Court
There has been some recent development work at Ashley Court and our brochures have all you need to know before arranging a visit at one of our homes. You can download it to read in your own time and share with other family members.
Learn more
What Our Residents and Their Families Say
Thanks for all you did for mum in the months she was in Ashley Court. She found everyone very kind and helpful, as did I.

Lucy, Joanne and Andre, Children of Resident, Ashley Court

Thank you so much for the care given to my parents. I could not have wished for a better home for them in their final months. Everyone has a smile and a kind word, and nothing is too much trouble. With my heart-felt thanks and best wishes to you all.

Patricia, Daughter of Resident, Ashley Court

The management take time to know the resident together with their family

Sandra, Daughter of Resident, Ashley Court

The personal attention offered by staff was exemplary and ensured that my mother adjusted quickly to her new environment at a particularly difficult time in her life. The stress and confusion, which had arrived with her from hospital, disappeared, and she was then able to enjoy her last few months in an atmosphere of familiarity and security.

Son of Resident, Ashley Court

A warm, caring and truly professional environment, the staff and facilities being second to none and provide the safety, security and stimulation.

Son of Resident, Ashley Court

The food is excellent and my husband's room is kept clean and tidy at all times and is very comfortable. Trips and entertainment are run regularly. I feel very reassured that I can leave him in excellent hands.

Wife of Resident, Ashley Court