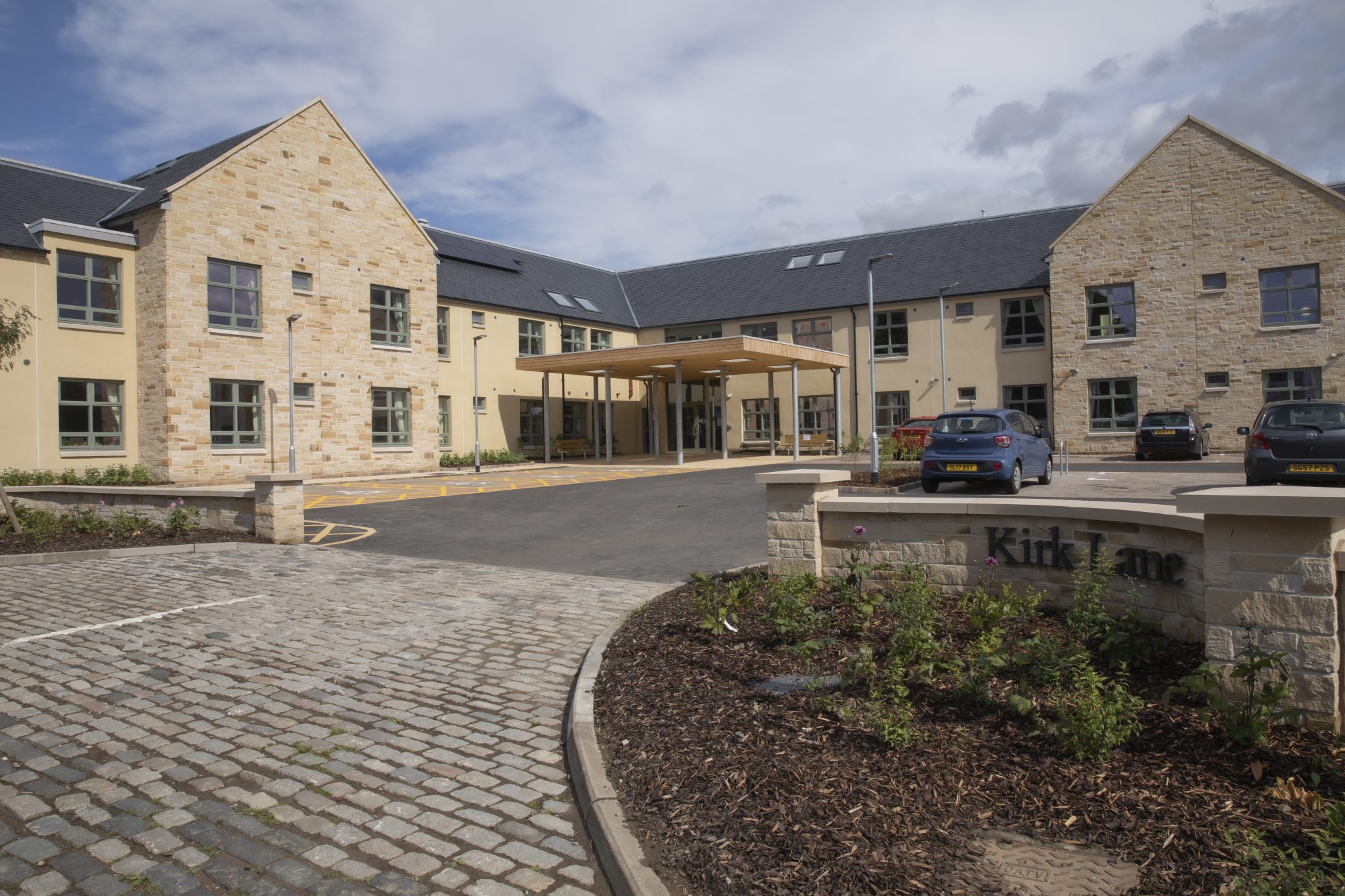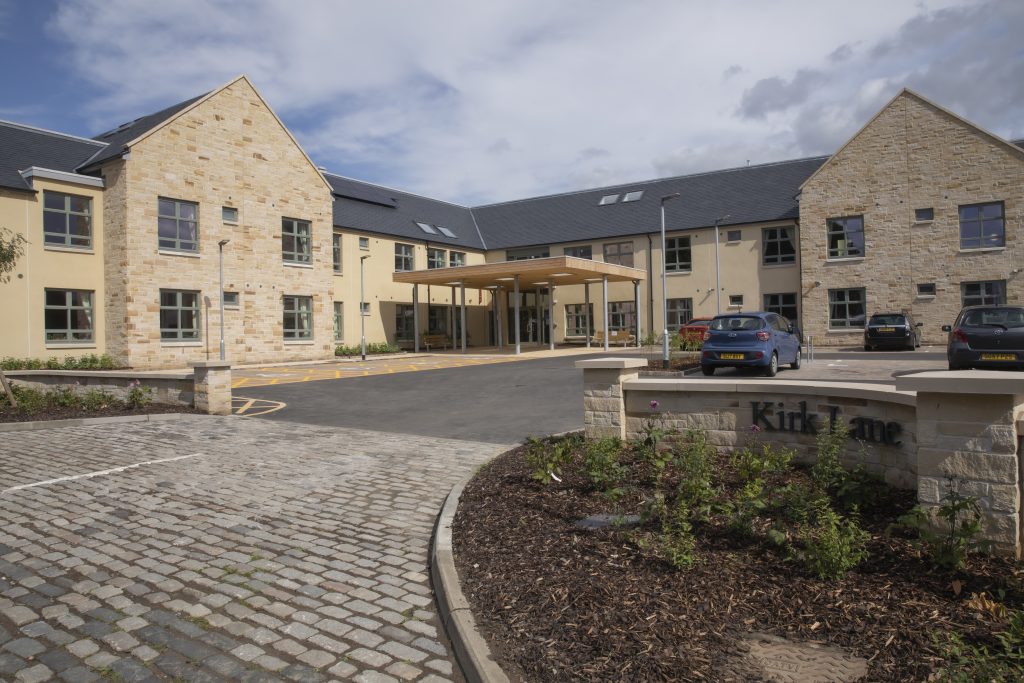 Rooms & Facilities
Accommodation
The six suites within the home all have a lounge area, dining room with pantry and ten beautiful well equipped bedrooms. Residents are now able to choose between our standard sized rooms or larger premium and deluxe rooms offering enhanced finishes. Six of our deluxe rooms also feature delightful corner turrets allowing extra space and light. All of our bedrooms offer full wet floor shower room ensuites finished with Porcelanosa ceramic tiling, with under floor heating. Ten of our bedrooms also have their own patio doors opening onto the wonderful garden.
Facilities
Our new home is fully compliant with current best practice, offering state of the art facilities for nursing care. There are full wet floor shower room ensuites for all residents along with assisted bathrooms featuring ceiling tracking hoists.
There are also some beautiful light and airy shared spaces such as lounges and wide corridors with plenty of seating areas to rest, read or meet others.
Home From Home
Rooms can be personalised by the resident with their choice of wall colours and soft furnishings, and we encourage personal mementos and furniture, if space allows. There are spacious fitted wardrobes in each room. As long as the layout gives us space to nurse in, we'll do our best to make rooms as homely and familiar as possible.
Each bedroom has an ensuite shower room. There is a nurse call, TV (including Sky) and a telephone and Internet point in every bedroom, with WiFi available throughout the home.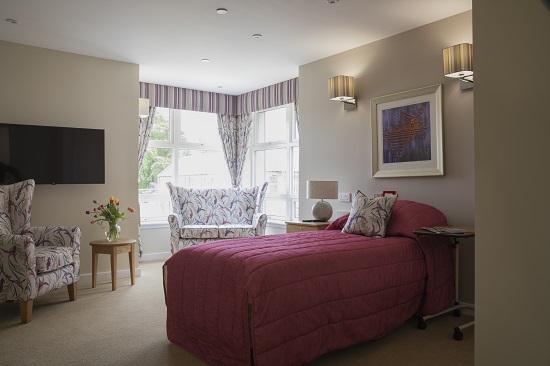 Communal Areas
Our double height reception area welcomes visitors to Kirk Lane. The first floor viewing gallery overlooks the reception and the mezzanine level filled with botanical plants. This is a wonderful space full of natural light where residents can enjoy the delightful indoor miniature garden.
Residents have a choice of lounges, with comfortable furnishings and different views of the Kirk and local paths and gardens. An upper lounge and dining area overlooks the entrance canopy which features a colourful display of plants and flowers.
There is a function suite on the first floor with an adjacent fully functional kitchen for residents and families to use for any occasion. The function suite features a drop down cinema screen for movie nights and special sporting events, which can be a hit with residents!
There is a further lounge in each of the six suites and those on the first floor are particularly light and airy and feature high ceilings and skylights.
The beautifully maintained garden will evolve in a way our residents would like it to and is a place where residents can enjoy nature, the sun or become involved in seasonal gardening projects. The garden has been especially adapted with those with disabilities and ten of our bedrooms also have their own patio doors opening onto this tranquil space.
There is also a communal balcony area that can also be accessed through one of the lounges and dining rooms on the first floor with views to the garden and is a wonderful space to socialise in or relax in peace.
There are two lifts in the home and all areas are wheelchair friendly and specifically designed to support people with dementia.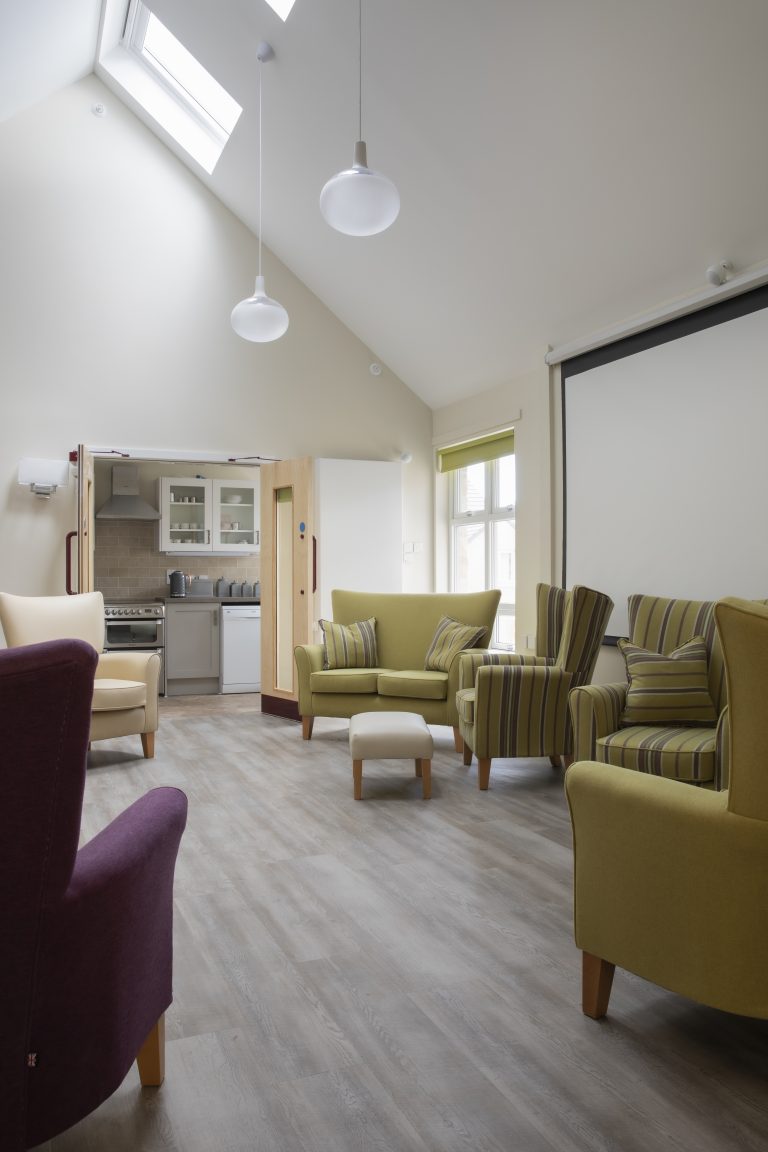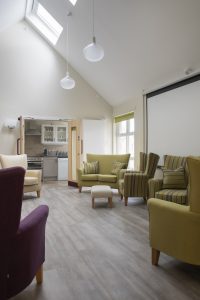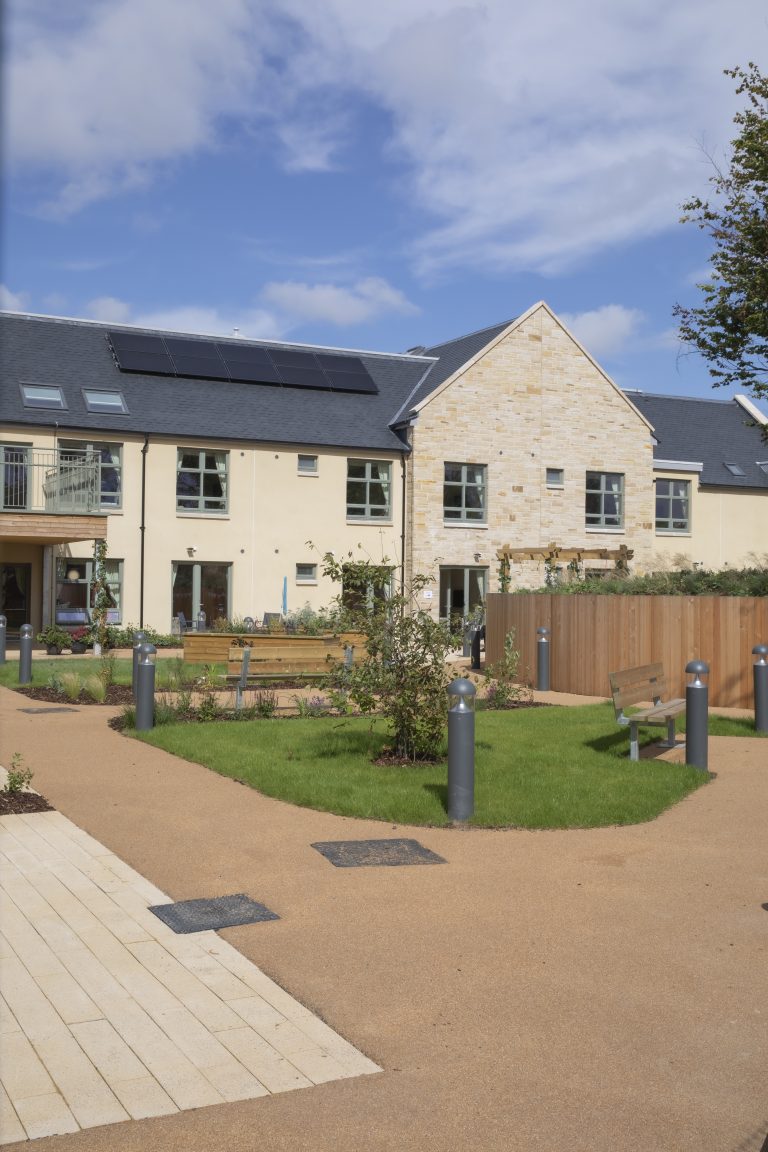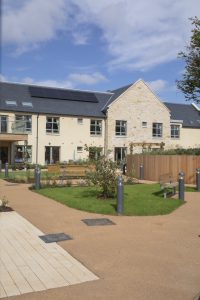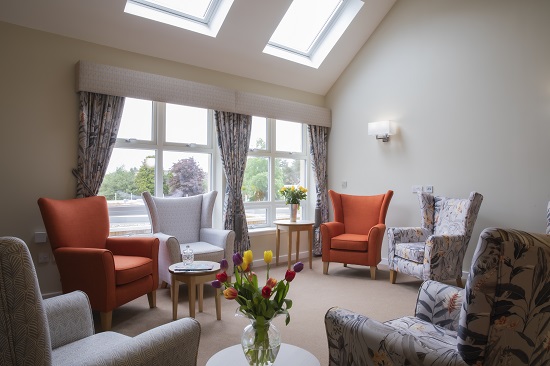 Laundry
We understand that maintaining a sense of privacy and dignity is fundamental to enjoying life at Kirk Lane. That's why we take something as simple as laundry so seriously: fresh towels are supplied after each use and we will label all clothes and make sure they are returned clean and pressed.
Keeping up Appearances
We will have a hair salon in the home and regular visits by a hairdresser. We believe that looking your best is important, even more so for older people.
Friends Welcome
Friends and relatives are encouraged to visit when they can.

All About Kirk Lane
​Our brochures have all you need to know before arranging a visit at one of our homes. You can download it to read in your own time and share with other family members.
Learn more
What our residents and their families say
The spacious luxurious accommodation with its beautiful and secure landscape gardens were just perfect.

Donald, Son of Resident, Kirk Lane

What a feeling to know that Mum stays in a place that is so well organised with a great atmosphere and many, many caring people.

Elaine, Daughter of Resident, Kirk Lane

The staff are extremely caring and so friendly and I know Mum is in very safe hands and is very well looked after. Little touches make all the difference.

Gill, Daughter of Resident, Kirk Lane

Gran is  fully accommodated for, and everything from her personal needs to her health and wellbeing is looked after. The chef even makes food to order for the residents which is fabulous for people such as my gran who are quite specific about the food they eat and how things are cooked.

Granddaughter of Resident, Kirk Lane

Uncle is always well dressed in matching outfits and clothes are very well laundered.

Niece of Resident, Kirk Lane