ACTIVITIES
The happiness and wellbeing of our residents is vitally important to us. We promote keeping the mind and body active to maintain health and a degree of independence.
Studies show that staying physically and mentally active can help to slow aspects of the ageing process. At Fidra House we certainly find that quality and enjoyment of life increases for our residents if they take part in our activity programme. Even a little gentle, regular physical exercise can improve muscle strength leading to that all-important sense of wellbeing.
We are very proud of the work that our activity staff do and at all of our homes, we deliver twice the recommended hours of activities advised by the Care Inspectorate.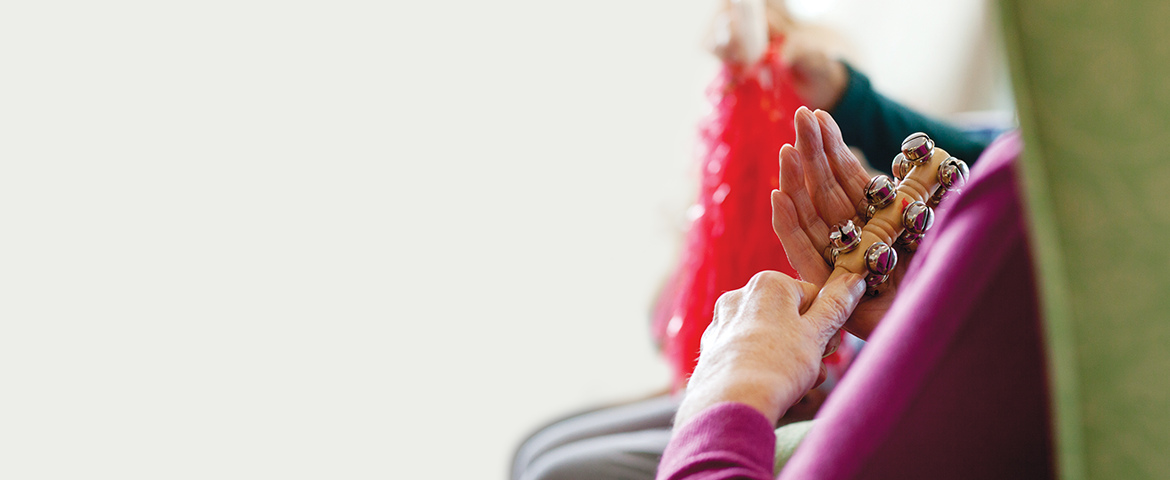 Activity Co-ordinators
We have a number of activity co-ordinators and the planned weekly programme means that there's something for everyone ─ from singing and trips to the beach to flower arranging and even pet therapy*. Residents are gently encouraged to join in, whether they're pursuing a lifelong passion or discovering new interests.  Our activity co-ordinators will try and accommodate a particular interest or talent. For example, we arranged for one lady to make regular visits to a local stables to rekindle her love of horses. And another resident has taken up swimming again for the first time in decades. Have a look at a sample of our weekly activities*.
*Please note, activities vary from home to home and time of year.
Below is a sample activity schedule for Fidra House.
Our Own Transport
Having two of our own Randolph Hill Group minibus's means that residents' activities extend beyond events and classes within Fidra House, to those taking place locally within the community. We organise outings which may include a sightseeing tour, a coastal picnic or perhaps visiting a garden centre with a stop for coffee. Other community-based activities run on a regular basis including going to church services, coffee mornings, tea dances and shopping trips.
Lots to Choose From
Events and activities are hugely enjoyed at Fidra House and our dedicated team, full calendar and the availability of our own minibus ensures that the level of participation is high. We pride ourselves on our programme of activities at Fidra House, with a single week seeing as many as 120 hours of scheduled activities. Click here to see an example activity at Fidra House.
Within Fidra House itself residents can watch films on the big screen in the lounge – there are regular screenings ─ and there are various gardening projects in the grounds. All our activities are inspired by our residents and we're always open to suggestions for new ways to keep the mind alert and body in shape.
ALL ABOUT FIDRA HOUSE
Our brochures have all you need to know before arranging a visit at one of our homes. You can download it to read in your own time and share with other family members.
Download
What our residents and their families say
The rooms are always clean and fresh. Also, the care that goes into each resident looking so well looked after – hair lovely, well-dressed and cared for. Every visit, I leave with a smile.

Granddaughter, Fidra House

Many thanks for looking after mum. A special thank you to everyone up in Craig Suite for their very professional nursing care over the past two years. Such a loving, homely atmosphere and I was always made very welcome.

Luisa, daughter Fidra House

Before going to Fidra, she lived on her own from visiting Carers but was obviously depressed. Fidra care and staff have brought her back to life again.

Nephew, Fidra House