Carer Careers
If you care about providing great care for older people, Randolph Hill could be a great place for your career to progress.
Renowned Care
We have maintained an enviable reputation for quality care since 1985 with 7 modern homes and beautiful locations across East Central Scotland.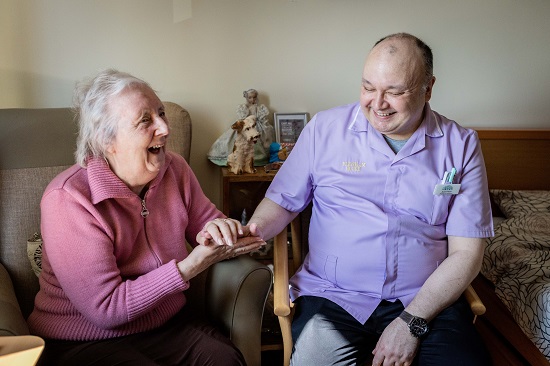 The Randolph Hill Difference
Our culture is well-supported and rewarding. In a recent staff survey, 100% of respondents would recommend Randolph Hill to others.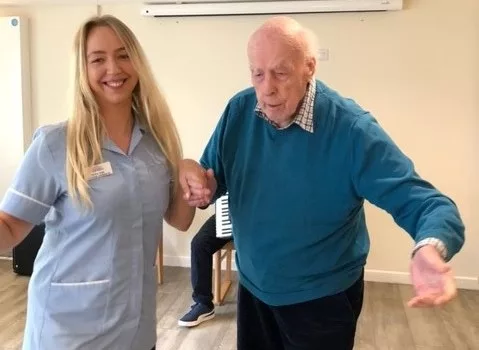 Do You Want to Work in Care?
A career in care is a rewarding choice with a range of opportunities to grow your skills progress in the industry. Our team have fun and feel fulfilled in their role at Randolph Hill.
Find out about our comprehensive benefit packages in our Carer Benefit Leaflet below.
Download Carer Benefits Leaflet
Applying from outside the UK?
If you are not living in the UK just now, as a general rule, we do NOT offer sponsorship to care assistants and would therefore ask that you do not apply if you are looking to work as a Care Assistant and require sponsorship.
Excellent Rates of Pay
We're a Living Wage Employer
Overtime Rate + 33%
With enhanced sick pay up to 28 weeks
Pension Scheme
Fully funded for all staff
We're a Living Wage Employer
We have been paying our staff above the living wage for some time and are delighted to be one of the first employers in the social care sector to receive Living Wage accreditation.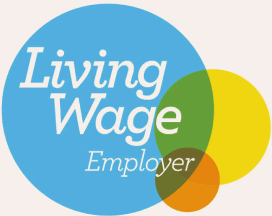 Award Winning Care
"I have always had better job satisfaction when employed by a smaller company in comparison to larger care home providers."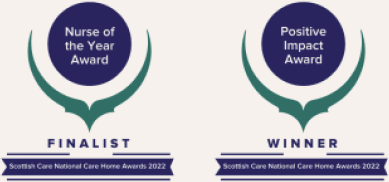 What Do Our Staff Say?
"I'm treated as a person and not just a number. The senior management team make an effort to get to know all the staff employed in all the homes."
"The rate of pay is competitive for the area."
"I enjoy the experience of caring for my residents and feel satisfied when I'm able to make a difference in a resident's quality of life. Randolph Hill provides a very comfortable environment and resources to make that possible. It's a safe working environment with quality care and co-operative management."
To find out more, please fill in the following form or contact Owen Edwards, Recruitment Manager on 07786 651500 or send full CV to owene@randolphhill.com
Recruitment Form Enquiry (Carer)
By submitting your information, you agree to send it to Randolph Hill Nursing Homes Group who will process it and use it according to our privacy policy.