Activities
At Blenham House, we offer a range of different activities that are all tailored to our residents. Designed to stimulate their minds and keep their bodies active and healthy, we have a busy calendar of around 120 hours of activities every week, so there really is something for everyone, whether they prefer a quiet afternoon knitting in the home, or love taking a day trip to sights of interest in the local area.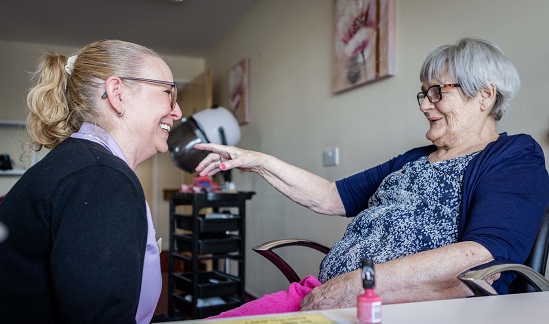 Activity Co-ordinators
We offer person-centred care here at Blenham House, meaning we always focus on the individual and tailor their treatment. We have a holistic approach to care, and that includes our schedule of activities. We believe in living life to the full, and focusing on what individuals can do, rather than what they can't – so we're always open to activity suggestions from residents. If there's a favourite hobby or something they've always wanted to try out, our activity coordinators will try to get it on the programme. Take a look at the sample activity calendar for Blenham House below.
Below is a sample activity schedule for Blenham House. Please note, activities vary from home to home and time of year.

Reminiscence Room
We offer specialist dementia care at Blenham House, and part of that is our reminiscence room. This offers residents the opportunity to evoke memories and stimulate their mental activity, prompted by props, images and objects from the past. The reminiscence room gives our residents the chance to tell stories and talk about their past, which helps to improve their confidence and all-round wellbeing.
Minibus Trips
We're delighted to have our own mini bus here at Blenham House, giving our residents the chance to get out and about on a range of day trips. Some of our most popular recent outings have been to nearby Ratho to see the canal barges, and pretty South Queensferry with its many cafes and great views of the Forth rail and road bridges.
Lots to Choose From
We've also got a great range of activities on offer without having to leave Blenham House. Our residents love music and singing too so this is a regular highlight! Knitting has also proven to be a firm favourite with our residents, whether it's a life-long hobby or a new skill they're picking up later in life. In addition, our residents have enjoyed chair basketball – a new sport some residents that's been popular!
Our garden here at Blenham House is being re-landscaped offering a delightful safe and secure outdoor space. We have an active Garden Club full of green fingered residents who love the opportunity to get out and tend to the plants and flowers.
Visiting
We know how important contact with family and friends is to the physical and mental wellbeing of our residents. At this time, residents are allowed as many visits from all the people they would wish. Please check with Blenham House regarding any additional arrangements that are in place.
Pets
For some years now it has been recognised, more and more, that pets are good for us. Some residents benefit from Therapets or family pets visiting Blenham House, and they are also welcome as long as they are kept under control and do not disturb other residents.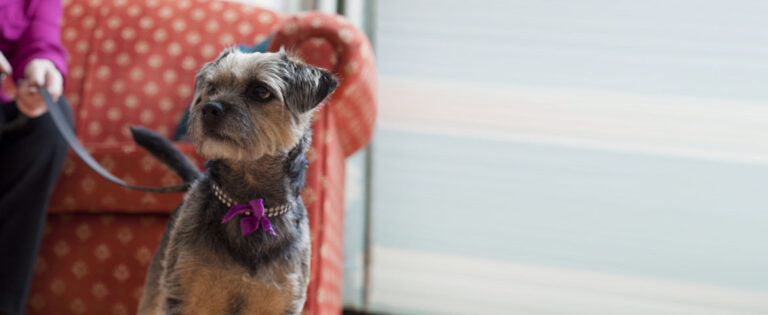 All About Blenham House
Our brochures have all you need to know before arranging a visit at one of our homes. You can download it to read in your own time and share with other family members.
Learn more
What Our Residents and Their Families Say
I have to thank all at Blenham House for the love, care and attention given to mum. Fun and laughter were always the order of the day.

Claire, Daughter of Resident, Blenham House

My sister and I would like to express our deep gratitude to you all for the love and care you showed to our cousin.

Over the many years she was in care, you were indeed her family and we thank you for all the kindness and attention. Thanks, too, to the many members of staff who attended her funeral and the most beautiful floral tribute.

June, Cousin of Resident, Blenham House

I wanted to thank you and your extended team for the wonderful care my Great Aunt Di received. Yesterday was the fifth anniversary of her taking up residence. I have been delighted with the care she has received over this time as there have been many dark days.

You very kindly supplied extra carers in recent months, which supported her physically and emotionally to allow her to recover and hit yet another milestone. She was frail five years ago and I am thrilled that with the support of the staff she has enjoyed this warm and nurturing environment for these, her later years.

Katrina, Great Niece of Resident, Blenham House

All the family are so pleased with the care mum is receiving at Blenham House, all the staff are very friendly. Always something going on e.g. singing, bus trip etc. Blenham House itself is so light and airy with numerous lounges to use when visiting. Very well run.

Ann, Daughter of Resident, Blenham House