Birthday Fun at Fidra House
It's been a busy start to the year at Fidra House with lots going on. Our resident, Maureen Anderson, turned 103 years old on 25th January.
To celebrate we threw her a party and invited Stewart Whyte, our entertainer, in to play some music and have a bit of a sing song. We shared a delicious cake and everyone had a great afternoon. Maureen and her daughter had a fantastic day and loved to see everyone else having a great time too.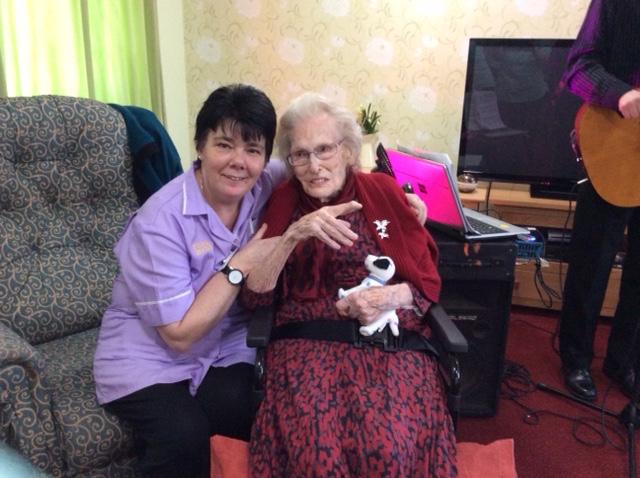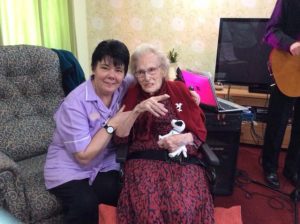 This month we have also had a delightful pamper day and numerous tea dances. At our pamper day there were various treatments on offer to our residents including facials, nail painting and massages.  Our ladies at Fidra House thoroughly enjoyed being pampered for the day, especially Margaret who had her hair curled and put up.
Our tea dances are always a hit so they've turned into a weekly occurence. Our resident, Mary Punton, is always first up on the dance floor for a boogie – so much so that she's earned herself the nickname 'twinkle toes'.