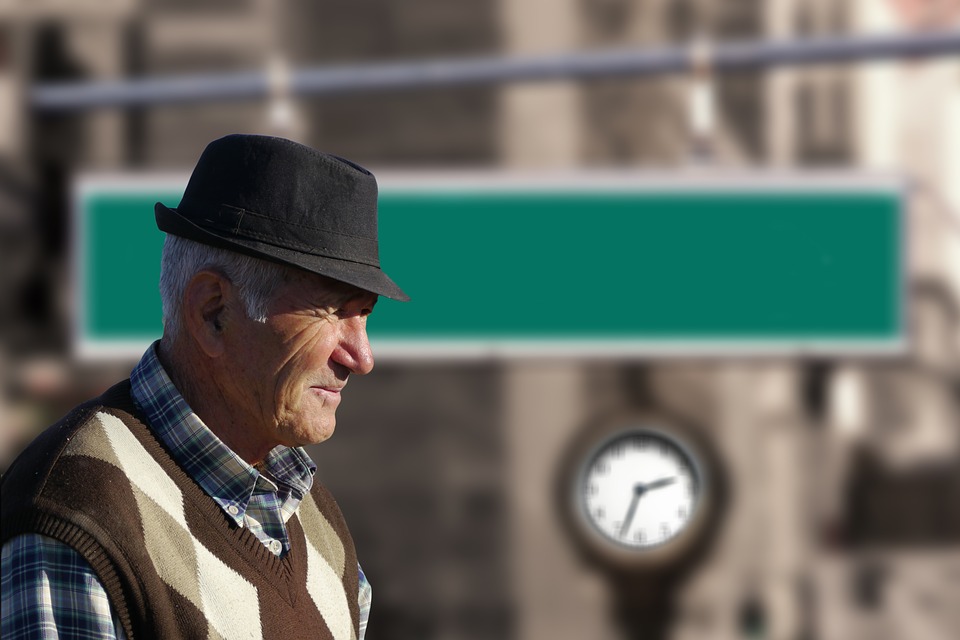 How Retirement Homes Can Help Carers as Well as Patients
Choosing to send a loved one to a retirement home will never be an easy decision. You may have preconceptions that you are relinquishing your loved one's freedom, and one of the hardest things to accept is that they are unwell and they need extra help.
Of course, the large majority of retirement homes and facilities can enrich your loved one's life and give you some extra breathing space, especially if you have become a full-time carer. If you are considering putting a parent, grandparent or spouse in a retirement home, we hope that this blog post will help ease any concerns and show you why you should consider one of Randolph Hill's prestigious homes.
When should I send my loved one to a residential care home?
It is completely up to your discretion whether you and your family decide to send an elderly member of a family to a care home. We can understand this will certainly be a hard decision to grapple with, as there are plenty of emotional and financial factors to take into consideration. For example, if you are considering sending your parent into a retirement home, many people find this difficult as the atypical parental roles are reversed as you are now providing for them. Plus, there can be  guilt attached, as you know they looked after you when you were a child, and putting them in a retirement home may be emotionally difficult
Despite this, there are a range of emotional and physical health signs that you shouldn't ignore from your loved one or, from yourself. These are listed below:
Loved Ones:
If they have fallen down multiple downs
If they have been frequently hospitalised or taken to A&E
If they are unable to perform day to day activities
If they are showing the warning signs of Dementia i.e getting lost or confused after wandering away from home
If they suffer from bladder incontinence
If they have become socially withdrawn
If their doctor has said that they should go into a nursing home
Yourself:
If you have injured yourself whilst looking after them
If caregiving is taking its toll on your emotional health. Such as, if you are experiencing disabling and persistent anxiety, intrusive thoughts, fatigue, persistent low mood, and avoidance behaviours.
If caregiving is straining other important relationships in your life, i.e with family, friends and your spouse
If you start to skip basic caregiving tasks because they are becoming too challenging to perform
If you notice you are often feeling upset or frustrated over minor things
Caregiving consumes your every waking thought to the point that it's not healthy – that you are feeling hypervigilant over their movements all the time
You don't feel that you have enough emotional support from your family members
Your friends, colleagues, family members and spouse have said they are worried about you.
If financial issues are a pressing concern that are preventing you from sending your loved one into a care facility, Age UK, a leading charity for pensioners, has published a pamphlet that gives comprehensive guidance and advice about how sending your loved one into a care home will impact you financially. You can view this here.
Patient: Residential Care Homes will help your loved one's safety
One of the main reasons as to why people choose to send their loved ones to a care home is because they fear for their safety in their family home. Especially, if they have suffered from plenty of falls, which resulted in body and head injuries.
Residential nursing homes will offer round the clock care for your family member. This includes state of the art technology attached to their rooms like sensors so their movements can be monitored. Yet, though their safety is first and foremost, their privacy is not compromised either.
If any accidents do occur, Randolph Hill have 24 hour registered nursing staff which can call on GP support if necessary.
Patient: Nursing homes will give them greater social vitality
One of the main fears surrounding nursing homes is that you are abandoning your loved ones, especially if you have noticed they have become withdrawn and socially isolated. This is certainly not the case if you do decide to place them into a nursing home.
According to The Campaign to End Loneliness, it is expected that the number of over 50s experiencing loneliness will significantly increase to two million by 2025. Plus there are  1.2 million chronically lonely people in the UK already, with half a million older people going five to six days a week without any social contact, these statistics are truly heartbreaking. Coupled with the fact that loneliness increases the risk of elderly depression, dementia and heart disease.
If you fear that your parent or family member is experiencing loneliness, especially if you live far away, then placing them in a nursing home may be the best option to enrich their life and give them better social vitality.
Many care homes will offer person-centered care to their patients, allowing them to develop a sincere and honest relationship with the carers and staff. Plus, they are constantly surrounded by others of similar ages, so they can meet new people and build new friendships.
If you still are concerned about loneliness, especially if their health issues mean that they are unable to socialise as much, perhaps consider a care home that is close to you so you can easily visit them regularly, take them out on day trips and more.
Carer: Having elderly members cared for will decrease care giver burnout and increase your bond
Being a full time or part time carer can severely impact your life and general wellbeing. You may constantly worry about them, whether they will fall, whether they are happy, whether they will get unwell, and all of this worrying will inevitably cause burnout.
Caregiver burnout is a recognised health concern that is described as being a state of physical, emotional and mental exhaustion that is combined with a change in attitude and having a more negative outlook. Constantly worrying about someone else may lead to a decline in recognising your own needs. The symptoms of caregiver burnout include:
Withdrawal from friends and family
Loss of interest in activities
Feeling blue, irritable, hopeless
Changes in appetite or weight
Changes in sleep patterns
Getting ill more often
Feelings of wanting to hurt yourself
Emotional and physical exhaustion
Excessive use of alcohol or sleep medications
Insomnia
Plus, this is combined with the unreasonable demands and expectations that a caregiver places on themselves when looking after a loved one creating plenty of guilt. At times, due to caregiver burnout, you may feel resentment towards your family member or spouse which will impact the bond that you have.
Organizing to have your loved one in a care home will not only enrich their lives but it will also enrich yours as you won't be under the same levels of stress as you were before. Plus, this means that you can have a better relationship with them as you will be happier within yourself, and interactions will become more meaningful.
Carer: Residential care will increase the strength of relationships with your family, friends and spouse
Not only will care homes decrease caregiver burnout but they will also help you strengthen your relationships with family, friends and spouse due to the increase in time that you will have.
Family harmony is incredibly important if an elderly member needs rehabilitation, or if they become unwell. It may be that some of your family members will disagree with your decision, this is where communication with them is paramount and they need to understand how you have been feeling. Perhaps emphasise to them that if you are a happier person then your relationships with your family will suffer less – which can only be helpful in the long run.
Local Care Home: Randolph Hill
At Randolph Hill Care Homes, we are a nursing home group that pride ourselves on offering person-centered care to our patients and their family. Our variety of clean and homely nursing homes around Scotland offer a variety of services including nursing care, dementia care, palliative care, specialist care and pre-bookable respite.
We understand how difficult the decision is to place an elderly member of the family into a home, yet finding the perfect home for them will help alleviate any guilt. So, make sure you book a site visit and that you have plenty of questions about the facilities, keeping your loved one's needs, likes and dislikes at the front of your mind.
If you do worry about nursing home fees, you may be eligible for financial aid from your local council and government. You can find out more here.
Contact Randolph Hill today to book a visit of our nursing homes and to see what we can offer you.
This Blog is for Marketing purposes and may not reflect Randolph Hill Groups views and opinions