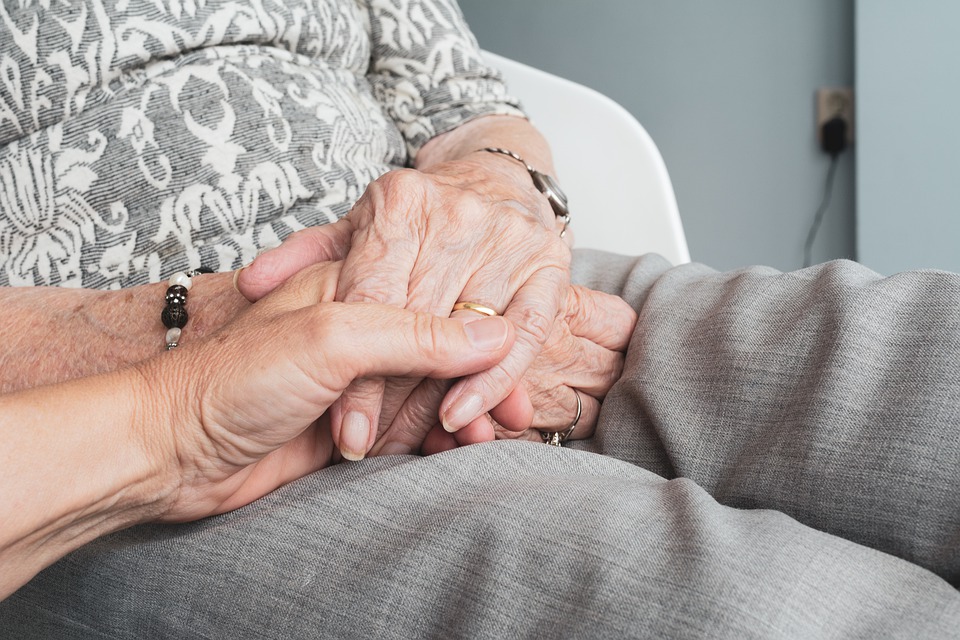 Palliative Care: How to Support Your Loved One
When a loved one receives palliative care, it can be a difficult time for both you and them. How can you best care for them at this stage? In this article, we look at what happens in palliative care, how you can look after yourself, and how you can support a loved one in palliative care.
What is Palliative Care?
Palliative care and end of life care are sometimes used interchangeably, but they're not the same thing, although people in palliative care are often (but not always) also receiving end of life care.
People can receive palliative care at any stage of their illness, and it can be given alongside medicine or other treatments for an illness. Some people have palliative care for months or years. It is also often given to many people who are nearing the end of their life, which is why it is often thought of as end-of-life care.
What does Palliative Care involve?
Palliative care is given to people with incurable illnesses. It is an holistic approach to help to make the person feel as comfortable as possible and ensure that they have the best possible quality of life, through a variety of approaches. It aims to manage pain and can also include spiritual, psychological and social care.
Palliative care aims to:
Provide pain relief and promote comfort
Create a support system
Help people to live the life they want
Offer a support system for families
Combine psychological and spiritual care with medical care
Making decisions
Here at Randolph Hill, we take a person-centred approach to care – and that includes our palliative care. This means that we get to know our residents in order to provide sensitive, personal care. We also like to include families, and welcome them to be involved as much as possible. This may include working with our team of nurses to make some decisions about what is important for your loved one receiving care.
We'll invite your input, along with the resident's GP and of course, the resident, on issues such as:
When treatment for any illnesses should be stopped
What support you need as a family or friend
Who the resident might want around them whilst receiving care
How to ensure they can spend quality time with family and friends
If there are any activities or objects that will improve their quality of life
If they will want any emotional or spiritual support
Show your loved one how much you care
When someone starts receiving palliative care, they are likely to have a lot of emotions, such as grief, anxiety and possibly anger. One of the best things you can do is to let your loved one know that you are there for them, no matter what. Whatever feelings they want to express – whether that is fear, anger, sadness, or loneliness – be there for them and listen to what they have to say. Don't try to dismiss their feelings, but acknowledge them and show that you are there and this will go a long way to making your loved one feel supported and comfortable. Remember that although they are unwell, they haven't changed as a person, and they are the same friend or family member that you've always known and loved.
Support them with planning
Whilst palliative care isn't synonymous with end-of-life care, it may be a good time to start thinking about planning for this eventuality, if your loved one hasn't done so already. Making sure that all their affairs are in order is likely to ease the stress they might feel about this and allow you both to enjoy time spent together knowing that important issues have already been taken care of.
This is a practical thing you can do to support your loved one, as well as showing that you care through your time spent with them.
Things you may want to discuss with your loved one include:
Making a will
Setting up a Power of Attorney
Ensuring all their important documents and paperwork are in one safe location
Their wishes for their funeral
How to look after yourself
When someone you love is receiving palliative care, it can be a worrying and stressful time for you. You should feel able to ask their care home as many questions as you like to ensure that you understand the care they are receiving. Any reputable care home will be happy to talk you through the process and your loved one's daily routine, as well as the training and qualifications held by the nurses and other members of staff looking after them.
It is also important to take some time out for yourself to relax and do things you enjoy. Even when your loved one lives in a nursing home, and you aren't caring for them at home, it can still be a lot for you to deal with. Ensure that you eat well, exercise and continue to keep up with your hobbies.
It can help to have a trusted circle of friends you can talk to about how you feel – and if you feel like it is too much for you to deal with on your own, you can talk to your GP, who will be able to point you in the right direction for the support you need.
Remember, too, that palliative care is an holistic approach to healthcare.  It is not there to just support the resident but to help their family and friends as well. Reach out to the team looking after your loved one if you need support.
Palliative Care at Randolph Hill
Our team at Randolph Hill are highly experienced and dedicated to providing the very best care for both you and your loved ones at this difficult time.
If you would like to find out more about our palliative care in Edinburgh and central Scotland, just get in touch with the team, and we'll be more than happy to talk you through the different options.