February Activities at Ashley Court
A Visit From our Local Policemen
We have a very special resident here at Ashley court who likes to keep his eye on all the goings on around here. Mr Gordon Barrett is a former chief superintendent so he was delighted with a visit from two Edinburgh policemen.
Here he is with two local policemen sharing stories about being on the force along with discussing new and old policing strategies. All of the residents enjoyed their afternoon and we think Superintendent Barrett has made some new friends on the force!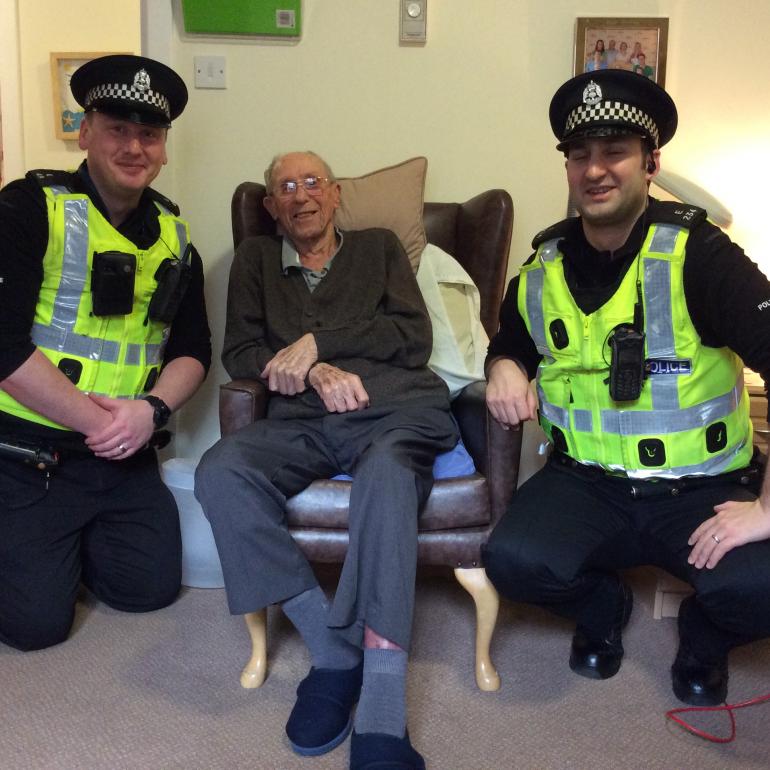 A Traditional Burns Supper
It wouldn't be a proper burns supper without a traditional Scottish piper! That's exactly what residents at Ashley Court had recently with Euan the piper playing some songs for our Burns night. Our fabulous chef Frank cooked a chieftan of tasty Haggis, enjoyed by all residents. As a fan of Burns poems, one of our resident's Jock Tudhope did a fantastic job at addressing the Haggis!