Gallery of Thank You Messages for Randolph Hill, Dunblane
Caroline Steel and her family came with their posters to Randolph Hill and to clap for our carers on Thursday at 8pm. The family stood and spoke to staff about how important they all are and how much they are appreciated.
This meant so much to our team who were quite overwhelmed. Thank you very much!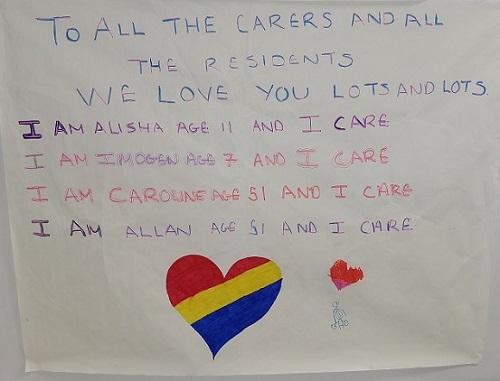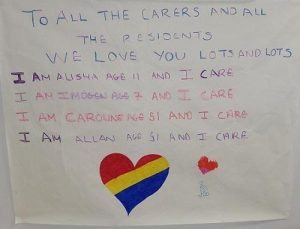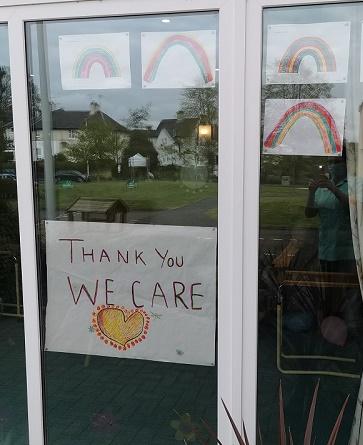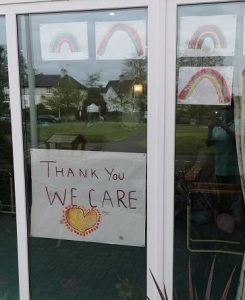 We were delighted to receive a beautiful drawing and supportive message from Grace. Thank you! We believe Grace certainly has what it takes to be an artist and we hope also to see her again soon.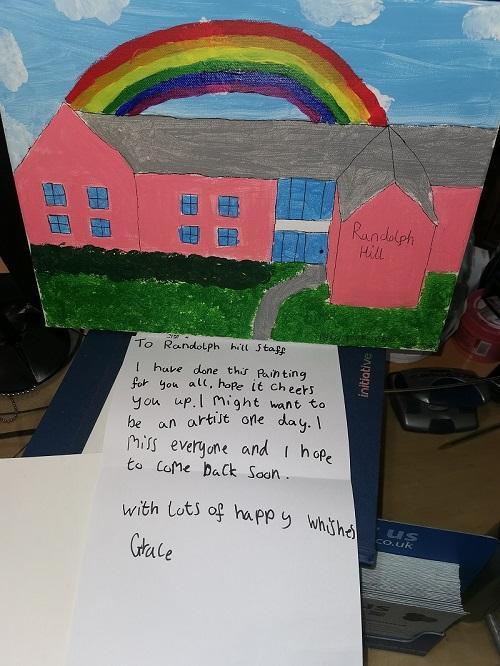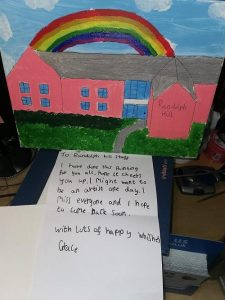 This wonderful picture below was drawn by the daughter of one of our night duty carers at Randolph Hill, Dunblane.
She said she wanted to cheer everyone up and she certainly has. Thank you!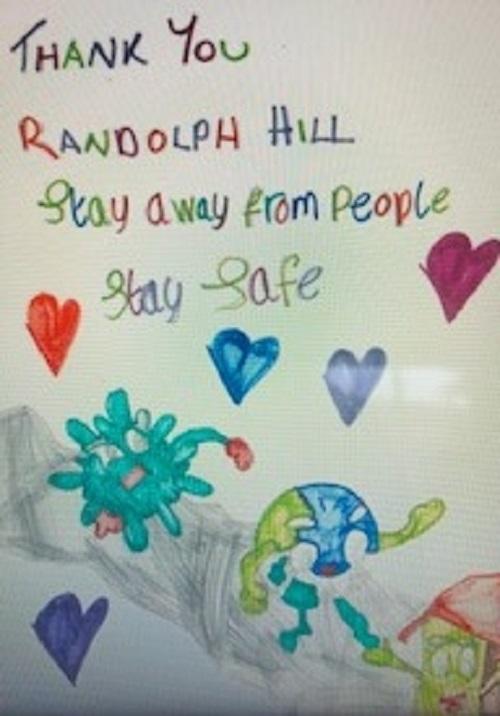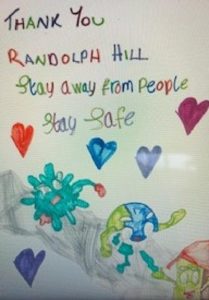 This is a message from young Lewis and is part of the work he is doing just now for Boys Brigade. Lewis has been learning about the very important work of carers and the work they do to look after others.
Lewis wanted to show the residents in our care home the picture below. He says "thank you to all the carers for working really hard to look after people. I hope it makes them happy just now when they can't have any visitors."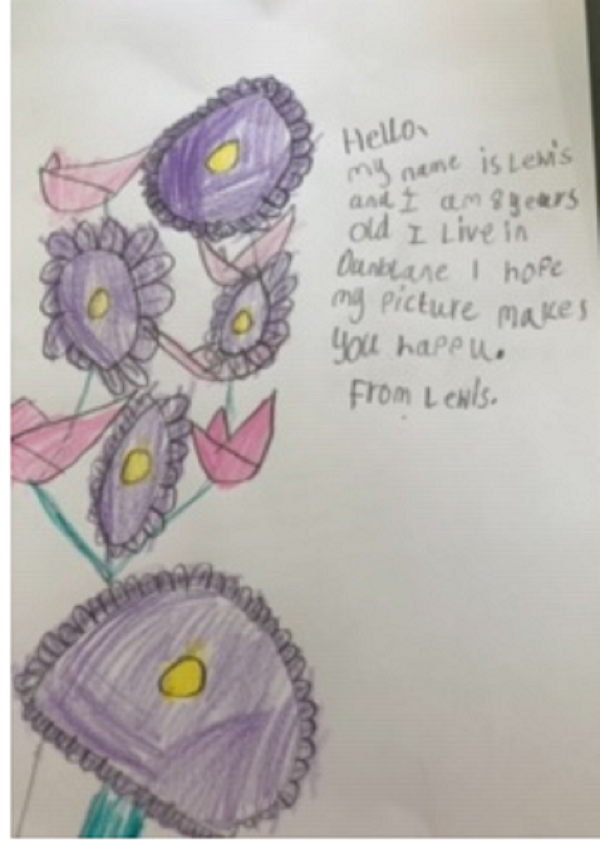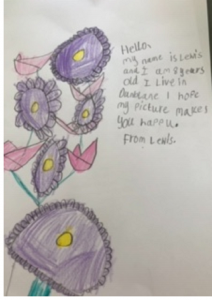 The following rainbow picture was beautifully drawn by the niece of one of our staff members.