Jubilee Celebrations at Randolph Hill
The residents at Randolph Hill spent the week celebrating the Queen's Jubilee with a variety of entertaining activities. The home was decorated beautifully in the colours red white and blue. We had banners, bunting, balloons and even a life size cardboard cut out of the Queen.
We started our week with a visit from Annie the Alpaca who was very cute and well behaved. Most of the residents were seen with big smiles on their faces and enjoyed Annie's company. A few weren't too sure.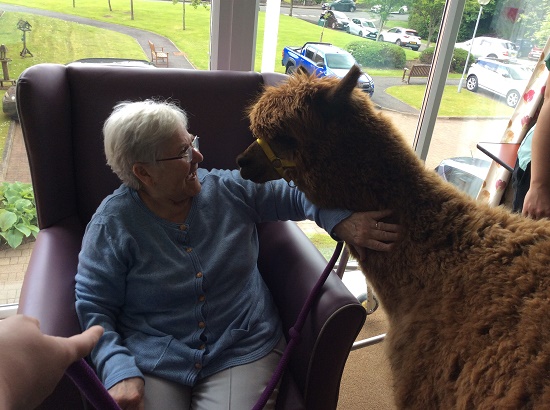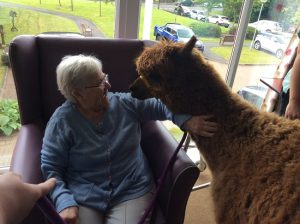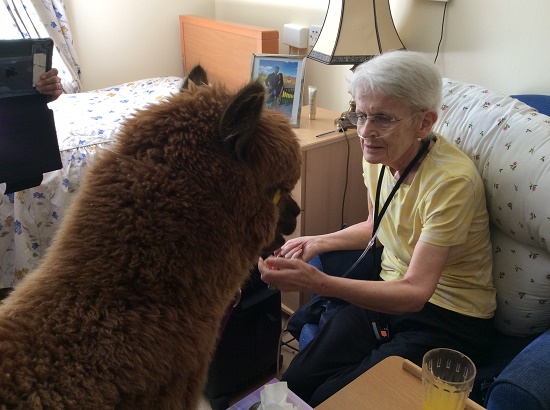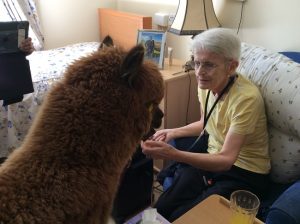 The following day was entertainment with John Davidson. Some of our residents were seen up on their feet dancing or having a boogie in their seats.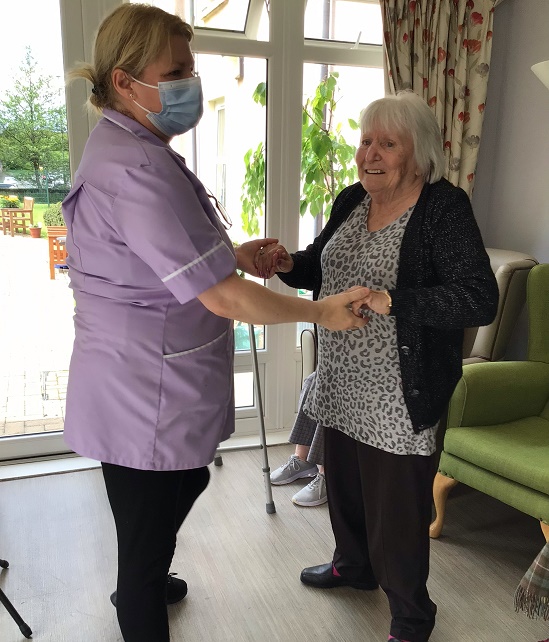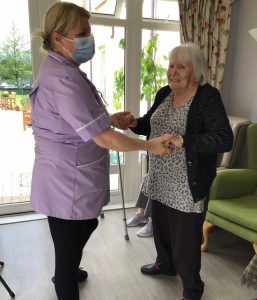 Mid week we had a visit from Ashers ice cream van where the residents enjoyed ice cream topped with flakes sauce and sprinkles.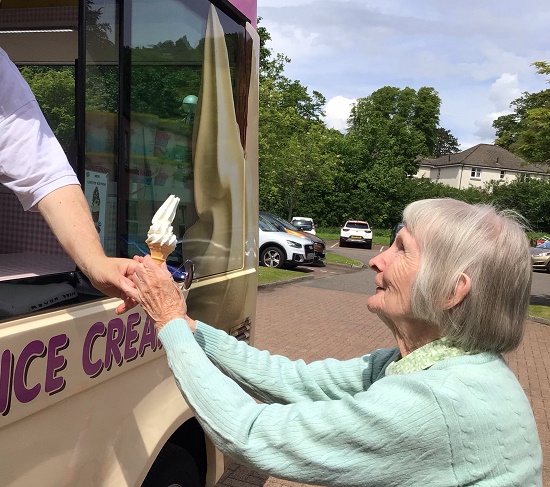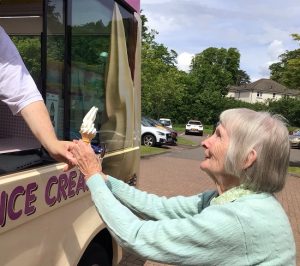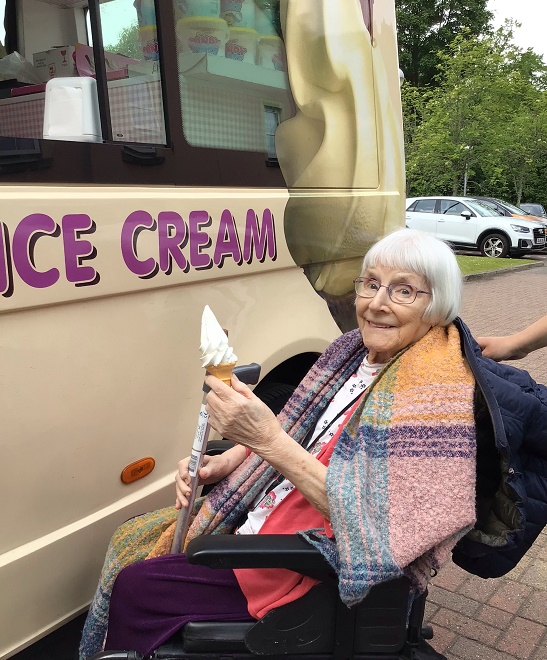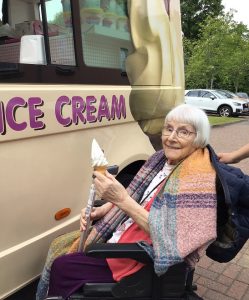 The next day we celebrated the Queen's Jubilee, firstly with planting our tree in the garden, followed by a jubilee party where the residents had sweet treats, alcohol and soft drinks.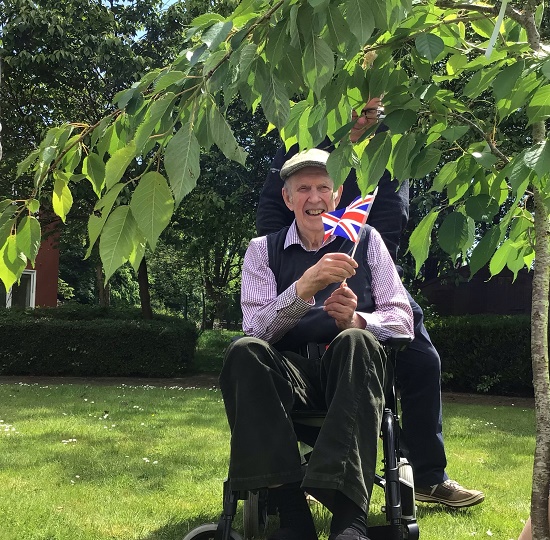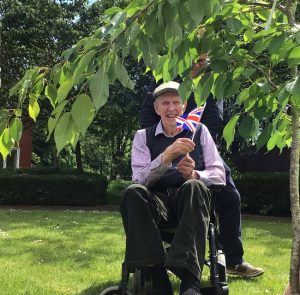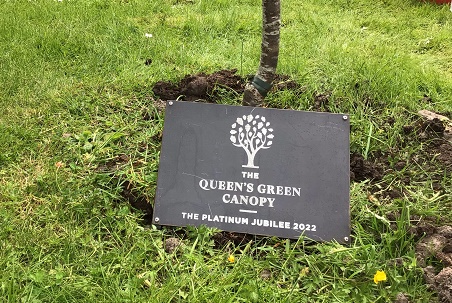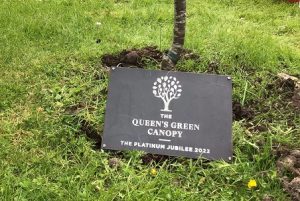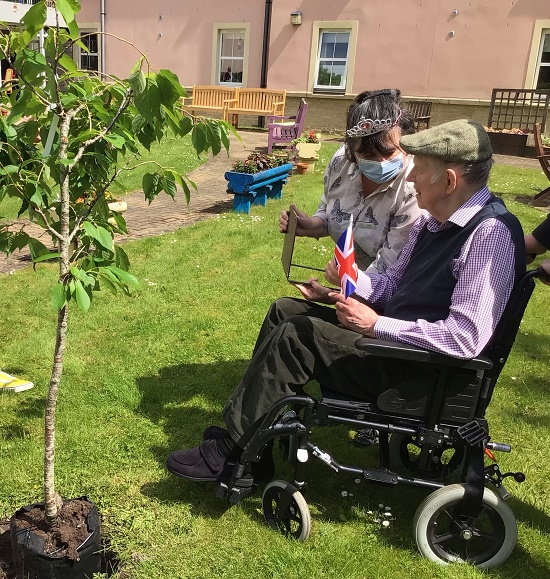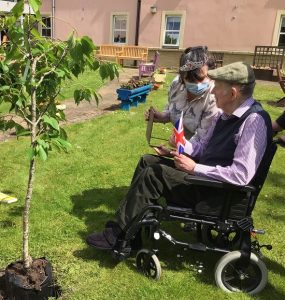 The weekend started with a silent disco, a new experience had by all and ended with afternoon tea of strawberry tarts and scones filled with jam and cream.