Progress Update at Muirfield
Good progress is being made with the building of our new home at Muirfield. We are now 6 months into the build and looking forward to this state-of-the-art building being ready to welcome residents. Offering the highest standards, Muirfield will have wider corridors, wider doors and disabled access throughout.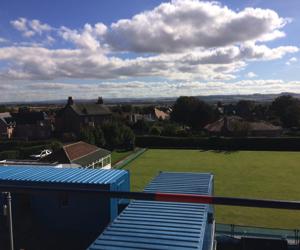 The home has been designed (and is being purpose built) to allow for the specialist care of residents. This is shown both in the private and communal areas of the building. In terms of the former, every bedroom will have an en suite shower room. There will also be a range of room sizes, with larger rooms allowing more space for carers or nurses to manoeuvre in.
As for the communal areas, there will be an excess of lounges. This will enable residents to enjoy a broad range of activities. Of course, for those who prefer to do their relaxing with a good book, there will be a library too. The building will also offer Sky TV and wifi access throughout. An assisted kitchen for residents will be usable for rehabilitation therapy and include many of the things that they would expect to have at home.
We're looking forward to welcoming residents to the new Muirfield in Summer 2017.