Shine a Light on The Care Sector
The success of the health system is largely dependent on the sustainability of the social care sector. This sector allows people to return home from the hospital and receive ongoing care and support that they need. Care homes are essential to the health and social care system, providing 24- hour quality care and support. There are actually almost 3 times more care home places than hospital beds in Scotland!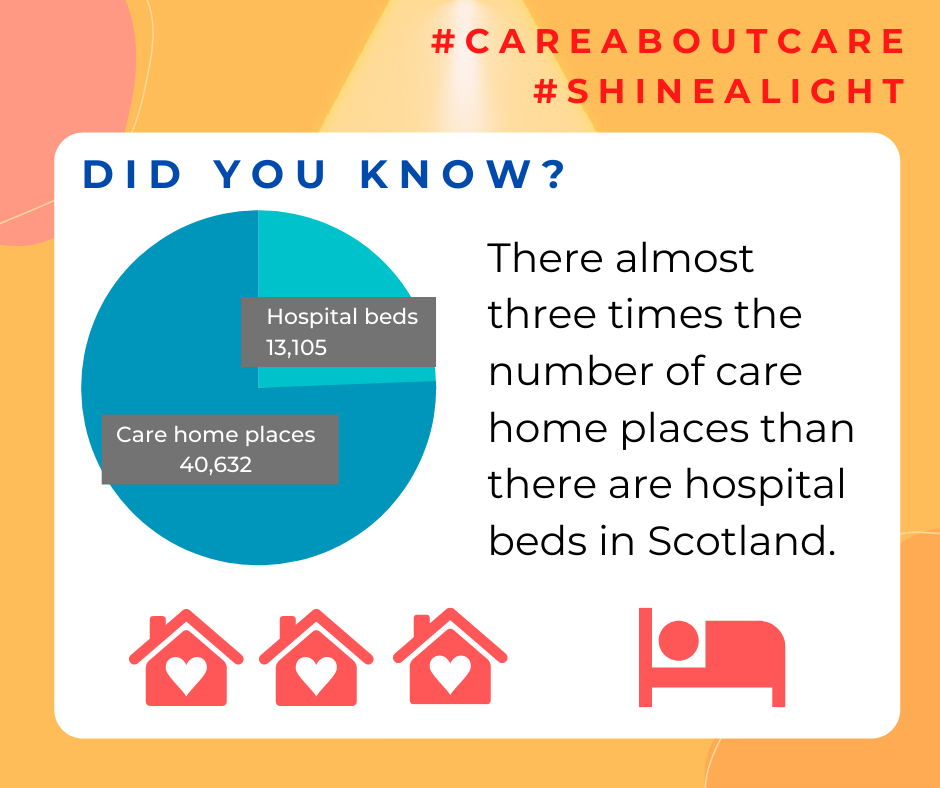 Everyone will rely on social care at some point in their lives. Now is the time to #careaboutcare and #shinealight on the social care sector.

The care home workforce is filled with skilled, compassionate and professional individuals. They should be valued, rewarded accordingly with decent terms and conditions. Randolph Hill offer care assistants a starting rate of pay from £11.25 #careaboutcare #shinealight