Welcome to our brand new Muirfield home!
Randolph Hill are delighted to announce the opening of our new Muirfield home in Gullane! Our teams have been working hard to get the home ready and fully equipped for our residents to make the move around the corner to Hall Crescent.
Our new building is fully compliant with current best practice and contains some beautiful spacious living rooms where residents can socialise and take part in one of our various programmes.
Some of our residents are already making themselves at home and are enjoying the large communal spaces and garden- when the weather permits!
There are fantastic views of The Lammermuir Hills, the picturesque town of Gullane, and overlooks Gullane bowling club. Muirfield is also in easy walking distance to the main street.
Our new Muirfield home enables residents choose between our newly built standard sized rooms or larger premium and deluxe rooms offering enhanced finishes. All of our rooms come equipped with the latest technology including Sky TV, telephone and internet. The finishes include tasteful interior designs and Farrow & Ball paint.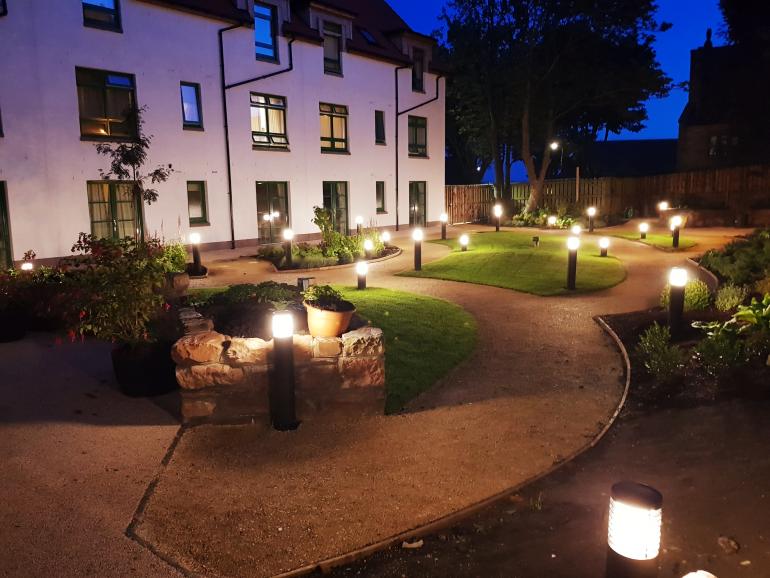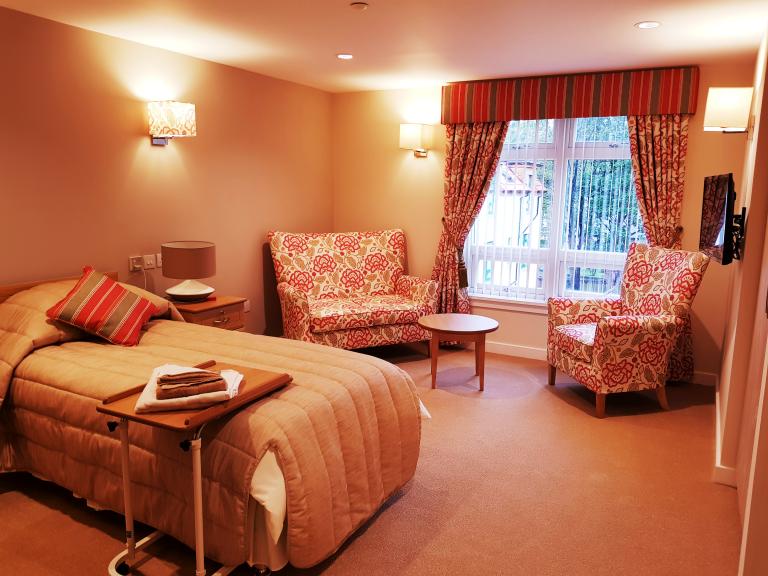 We have a range of exciting new facilities now at Muirfield, with a kitchen fitted for resident use and smooth ceiling tracking hoists to enable every resident to enjoy a long soak in a bubble bath. Our highly trained and compassionate staff are on hand to assist the residents.