Winners at The Scottish Care Awards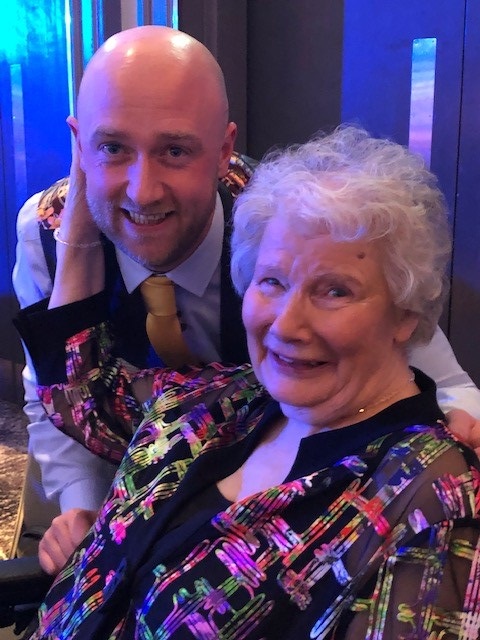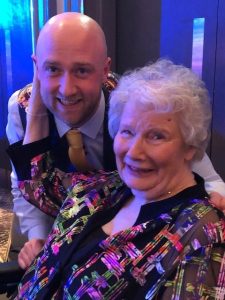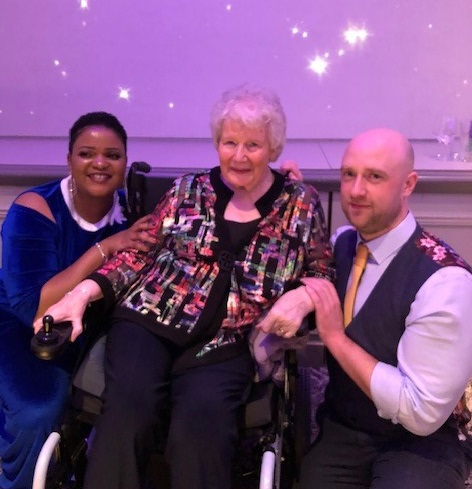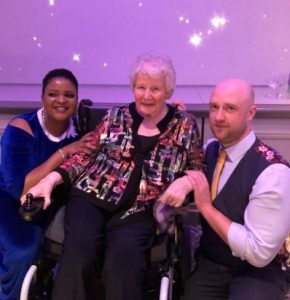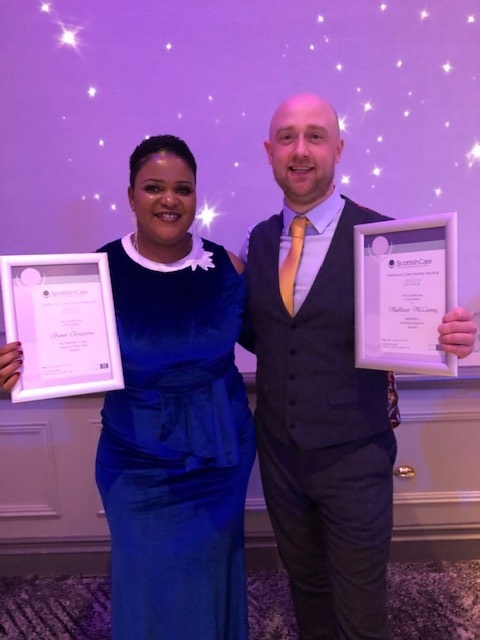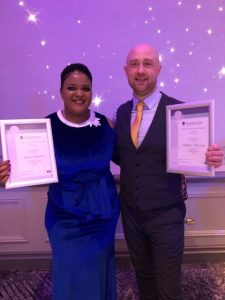 Randolph Hill submitted two nominations for the Scottish Care Awards and were therefore delighted to be invited to attend the Awards 2022 ceremony on 18th November, having achieved the outstanding recognition as a top 3 finalist in each of the two categories.
Joint runner up – Nurse of the Year – Sharai Chingoma– Blenham House Nursing Home
Winner – Positive Impact – Matthew McCanny – Kirk Lane Nursing Home
Sharai's name was put forward by colleagues within the Randolph Hill group, partly due to the feedback regarding the exceptional relationships she has built with colleagues, residents and families, but also due to the positivity and dedication Sharai has shown to learning and teaching others in the promotion of excellent nursing care delivery. We were thrilled that Sharai was a finalist in the prestigious Nurse of the Year category.
Many family testimonials had been received for Matthew for his uplifting contribution to the community, staff, residents and families. We were also delighted to hear from one resident, Chris Cosgrove, who asked us to prepare a nomination for Matthew, having felt so well looked after since arriving at Kirk Lane. Chris also attended the dinner and ceremony and was overjoyed to see Matthew win first place for Positive Impact. 
Congratulations to Sharai and Matthew! The awards recognise individuals who have made a significant and sustained contribution to the care home sector. The Care Home Awards followed a full-day conference for the care home sector with speakers including the Cabinet Secretary for Health and Social Care – Humza Yousaf and the CEO of the Care Inspectorate – Jackie Irvine. The Scottish Care Home Conference & Exhibition, which is now in its 23rd year has incorporated an awards ceremony for the last 18 years. The conference, exhibition and care awards are the largest of their kind for the care home sector in Scotland.
Randolph Hill would like to nominate staff in 2023 who deserve recognition for their exceptional contribution, and we will be in touch in springtime next year to welcome new suggestions. We would like to hear from you – colleagues, residents and families. Nominations can only be considered if they fall into the categories and criteria set out by Scottish Care.
Names are put forward to Julie Kennedy, Marketing Manager, and there follows some considerable preparation in order to complete the submission to Scottish Care. This includes examples of the nominee going above and beyond their role, and the extensive contribution they make to the care sector, along with resident, family, and staff testimonials.